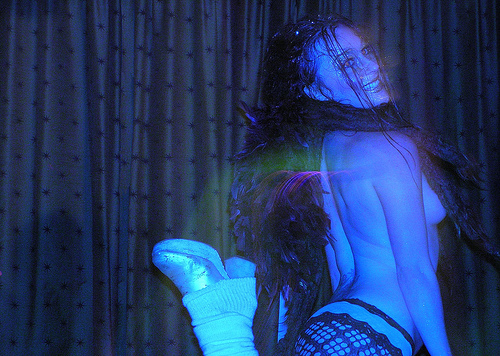 And where, then, where are the carefree days of my youth? Never mind, just kidding.
Hold on a minute, no I'm not. Where are the carefree days of my youth? I could swear they were just here a second ago. If you see them, let me know. Meantime I think I'll go look for them on craigslist.
Dewey Beach Update: Greyhound did indeed abandon bus service to the plucky Delaware beach burgs of Dewey Beach and Rehoboth (home of Dogfish Head, one of America's finest small breweries) some time over the past year, all without telling Ours Truly. It's a good thing I fired up Mozilla to check the bus schedule on Sunday, otherwise we'd have been mighty surprised to discover on the day that you can't get there from here. Or from anywhere else, for that matter.
After a dayna-half of pell-mell fret on our part, one of the Dewey Beach Music Conference sponsors stepped up this afternoon and offered to send a car to pick us up at the station in Dover, 40 miles away. This is a beautiful thing. Thank you, Alex. Under the circumstances, I think I'm pretty much obligated to buy jeroboams of tequila at your bar. This could work out to everyone's advantage.