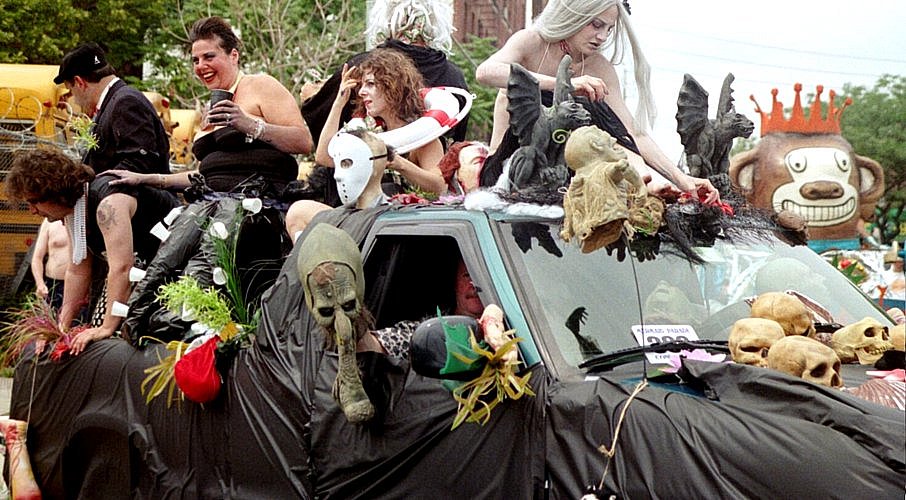 Goth Dead Sea. Geddit? And that one there is wearing suction cups. And if this photo is too wide for your browser, you might do the Dead Sea scroll to see the rest.

photo: ©2004 Linus Gelber
---
Copyright © 2004 Home Office Records
All photographs copyright their respective authors.