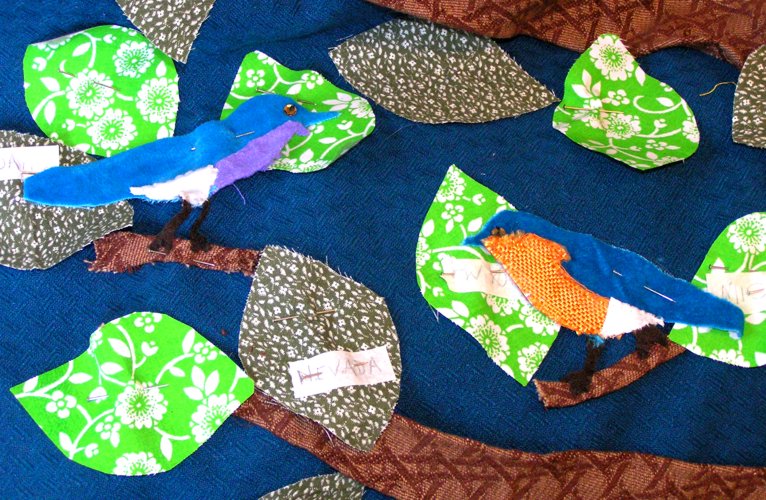 The Mountain (or Arctic) Bluebird is at left, representing Idaho and Nevada. The regular old common bluebird is at right. You can find speculation on the web that Idaho does not actually exist, but I've seen a bit of it.

photo: ©2005 Linus Gelber
---
Copyright © 2005 Home Office Records
All photographs copyright their respective authors.